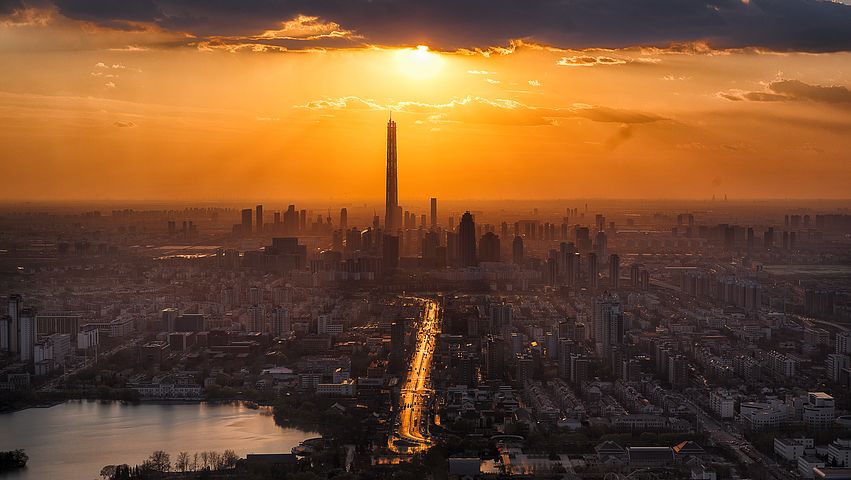 Blog Post, by FUEL Enterprises
Without a doubt, technology has changed so much in our lives. In fact, it would be safe to assume that virtually every business and industry has been touched by technology, as well—including commercial real estate. Technology has been changing and shaping the commercial real estate landscape for years, despite the commercial real estate industry's pushback and reluctance to adapt to it.
Here are five ways technology has forever changed the commercial real estate landscape…
1. Smarter buildings
Many industry insiders have predicted that smart building technology will have the most disruptive impact on commercial real estate. Smart building technology touches all sectors of CRE, making smart technology a huge selling point.
2. Robots in the warehouse
Warehouses, distribution centers, and other industrial real estate properties are leading CRE in utilizing artificial intelligence, or AI. Think about it: long ago, some logistics companies and warehouse operators began replacing warehouse personnel with robots. Today, AI is predicted to be the next big technology sector that impacts CRE. In the near future, these warehouses, distribution centers, and more will have the infrastructure needed to support more advanced artificial intelligence. And, when combined with automation, artificial intelligence is predicted to soon impact new building construction in CRE, as well.
3. Automated paperwork
One of the ways that today's CRE professionals are already experiencing technology in their everyday life is through administrative automation. Technology allows agents, brokers and more to streamline the paperwork involved in CRE transactions, allowing them to focus less on paperwork and more on selling. The more technology platforms integrate in real time, the better they automate, and more time is saved.
4. Mobile working (and less need for traditional office space)
As new mobile working technologies emerge and continue to improve, more and more workers are choosing to work remotely. With tools like Skype, Go To Meeting, Think Email and more, working outside the confines of the tradition offices has become easier than ever. Cloud computing makes it easier to access work-related applications and data, too. Currently, nearly half of the American working population spends at least part of their time working remotely—and the trend doesn't appear to be slowing down anytime soon. As a result, companies are beginning to need less office space. Many are adopting new workplace strategies and office layouts that can accommodate more people in less space, and that recognize that you don't need 200 seats when only 100 people are actually in the office in the average day.
5. Faster valuations and investment decisions
Powerful cloud-based tools are helping CRE professionals make faster and more accurate decisions by automating tasks that once were performed largely by hand. For instance, FUEL Valuation makes it easier than ever before for owners, brokers, developers, managers and others to quickly and accurately understand the valuation of their real estate portfolio. Unlike the manual valuations of the past, FUEL Valuation provides all the data you may need right at your fingertips, integrating seamlessly with common CRE platforms such as VTS, Yardi, Real Page and MRI.
FUEL develops cloud-based technology platforms for today's commercial real estate industry. With a keen focus on valuation, forecasting and date, our solutions are intuitive, accurate, fast, collaborative, open, and affordable. Let's get started today.